Another Successful Toy Drive From Mercedes-Benz Toronto Retail Group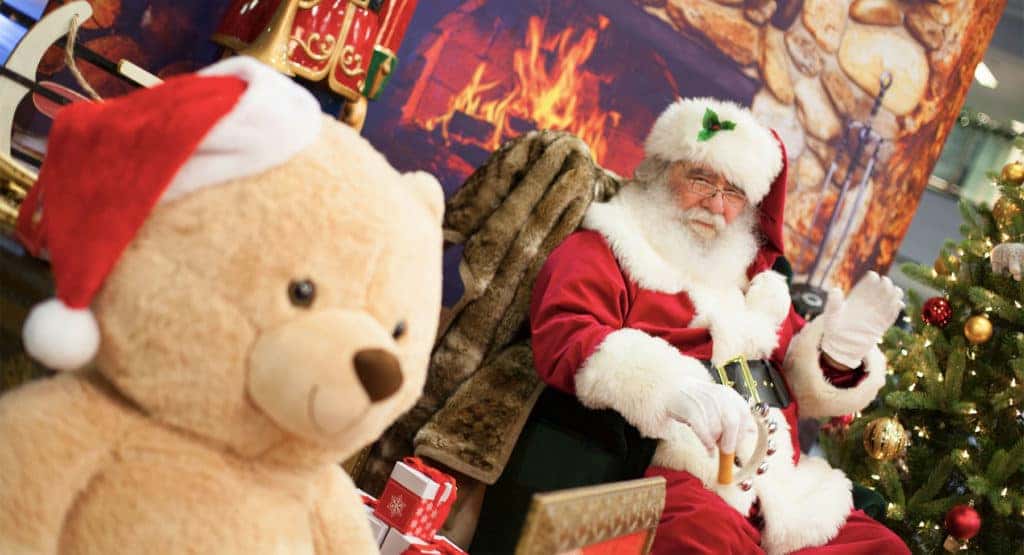 Santa's Place
It was the most wonderful time of year! In support of the Mercedes-Benz Toronto Retail Group Toy Drive , families were able to visit Santa's Place at dealerships across the GTA  from November 17th to December 2nd  to capture a holiday photo with Santa Claus and his elves.
It was a popular event with over 1,500 holiday portraits taken this year. The portraits were available in magnetic print out as well as digital copies, making it truly the perfect holiday souvenir.
Santa's Place was decked with the most merry of decorations including a tree, presents, an electric train and much more. After their photo, families were invited to stay and enjoy the colouring station, write a letter to Santa Claus and satisfy their sweet tooth with a special holiday dessert.
In support of our Toy Drive, those who visited Santa's Place were encouraged to bring an unwrapped gift as a donation. We are very grateful for all those who helped us to fill our holiday Sprinters with toys going to a wonderful cause in partnership with the Toronto Fire Department Toy Drive.
Community First
Mercedes-Benz Toronto Retail Group embraces community efforts. Together bringing employees, friends, families, and the Toronto Fire Fighters together in time for the holiday season.
"Mercedes-Benz Toronto Retail Group employees are deeply invested in giving back to their communities. The Toy Drive is a fantastic opportunity to engage with the public and to support a charitable organization that has made a difference in the lives of thousands of children and their families over the years." says Philipp von Witzendorff, Vice President and Head of Toronto Retail Operations.
"The versatility of the Mercedes-Benz Sprinter and Metris vans has proved invaluable to the success of the yearly toy drive. Together, our organizations have made a tangible difference in the lives of deserving families across the GTA." Says Rick Berenz, President of the Toronto Fire Fighters Toy Drive.
Thank you to everyone who participated. Happy Holidays!