6 Road Trip Features on Mercedes-Benz Convertibles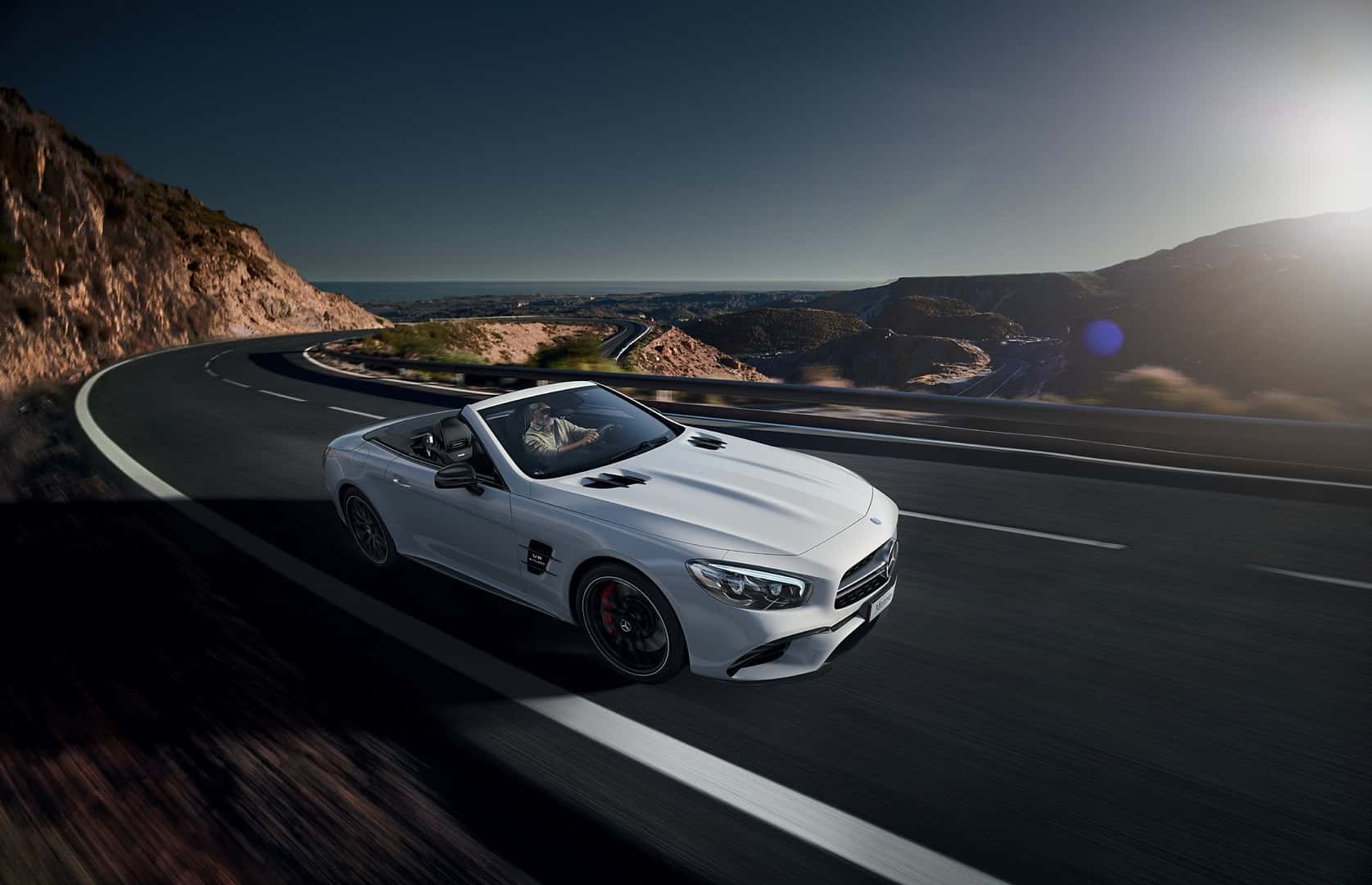 Six Features You Need for Your Next Road Trip
Mercedes-Benz has thought of many ways to make your road trip more enjoyable and here are six features found in Mercedes-Benz convertibles that do precisely that.
---
1. Remote Open and Close
This feature is particularly the most favorable because it allows you to raise and lower the roof remotely using the key. Simply holding down the lock or unlock button will initiate the roof operation while the car is parked and turned off. This feature is a time saver as it allows you to lower the roof as you're walking towards the car, or raise the roof as you're walking away. One may even believe that you're a magician as they admire the cars effortless remote open and close roof feature.
---
2. Air Scarf
Sometimes the weather isn't as perfect as you planned, though as long as the rain holds out you can still enjoy your drive with the top down. With the Air Scarf feature in Mercedes-Benz convertibles, it blows hot air onto your neck via a headrest-mounted fan. The feature has three settings allowing you to adjust to your liking, making you feel nice and toasty on brisker days. Combine the Air Scarf with the heated seats and you'll be warm and comfortable through whatever Canadian weather you drive in.
---
3. Air Cap
The Mercedes-Benz AIRCAP feature extends a windshield deflector behind the passenger area which directs air around the vehicle and limits wind buffeting. The convertible models have varying AIRCAP capabilities. The C-Class and S-Class Cabrio feature an automatic function, where as the SLC models use triangles behind the headrest to direct air above the cabin. Overall the feature aids in reducing noise and pressure on your ears.
---
4. Massage Seats
As you're planning on being in the convertible for an extended amount of time with a long trip ahead of you, Mercedes-Benz convertibles have the perfect feature to help you drive in comfort. They are equipped with a massage seat feature that will help loosen up stiffness from sitting for a long period of time. Enjoy comfort in your drive by using the massage seats at your convenience.
---
5. Sport + and Exhaust
The trick to AMGs is that they sound fantastic, a trait much more appreciated with the roofless models. All the models have unique exhaust notes to help people understand the vision of each of the convertible models. When selecting the Sport + driving mode, it is evident that you can hear the soundtrack of the cylinders.
---
6. Magic Sky Control
Found in SL Roadster models, the Magic Sky Control feature controls the transparency of the glass on the hardtop roof. With the press of a button the glass will go transparent or opaque depending on how much sunlight you would like coming through your car. The Magic Sky Control also aids in shielding the interior from the sun, helping keep the car cooler.
---
Content from on autoguide.com